Jordan Crane is letting me post comics at
What Things Do
. So check it out! It's free!
I'm also putting sketchbook drawings on
Twitter
. Here's the most recent one:
CLICK FOR A LARGER VIEW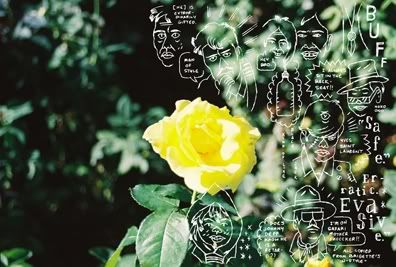 Photograph by the multi-talented Brigette Poniewaz
P.S. The Kansas City Star reviewed my recent exhibition, "Extreme 3-D Interactive Blog." You can read it
here
.